Are you ready to break through whatever is holding you back from losing weight, keeping it off, and taking charge of your health and your life?
The first step is to schedule a complimentary 30 minute phone consultation to discuss your health concerns and goals. I'll answer any questions you may have about packages, pricing, and how we'll work together.
I offer a package of five sessions—one 90-minute session followed by four 60-minute sessions. We'll begin with an intensive 90-minute health assessment where we'll dig deep and discuss your goals, challenges, health history, lifestyle habits, medications, supplement use, and health concerns. We'll create a personalized weight loss and wellness plan that will start you on the path to reaching your goals.
We'll meet weekly or bi-weekly, depending on what works best for you. Our appointments can be in person or by phone. During this time we'll review your food journal and ongoing progress, handouts, recommendations, and fine tune your action plan. We'll make changes that you're ready to make and can go as slow or fast as you want.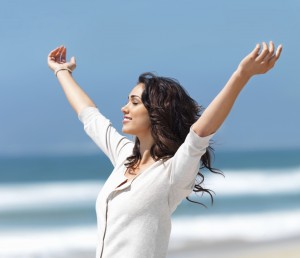 These aren't quick, temporary changes...they are lifestyle changes that will slowly and steadily become new, healthy habits. When you fully understand why you're making the changes and notice the difference in how you're feeling, it becomes much easier and more natural to incorporate these changes into your daily life.
But that's not all...beyond lifestyle habits and what we eat there's an underlying emotional component that has a huge effect on our relationship with food. I've found that addressing what you eat is just the beginning.
In our work together we'll explore lifestyle habits as well as emotional beliefs or issues that may be standing in your way. I'll guide you in making changes that will restore your confidence as you make healthier choices and watch those pounds melt off.
Get ready for your new life!
These are some of the results you can expect from our work together:
Get rid of cravings that are controlling your life.
Break the cycle of losing weight and gaining it back again…once and for all.
Get clear about sabotaging thoughts and behaviors that keep getting in the way of you having the body you want.
Learn to cook easy, quick, delicious foods that fit into your budget and busy schedule--even if you've never cooked before.
Know the healthiest foods to order in restaurants no matter where you are.
Try on beautiful clothes that fit perfectly--knowing you look your best.
Know how to indulge in occasional splurges and easily maintain your weight.
Learn tools that will enable you to short-circuit binge eating.
Discover foods you may have an allergy or intolerance to—foods that may be causing physical symptoms and preventing weight loss.
Improve health conditions such as hypothyroidism, high blood sugar, and high triglycerides.
Learn where to shop, what to buy, and what to cook.
Learn to prepare healthy treats and desserts you'll love that will satisfy your sweet cravings and keep you satiated.
Fully enjoy the experience of eating, without the stress and guilt that can go along with it.
Finally pack up those bigger sized clothes and give them away, confident in knowing you won't need them any longer.