Why am I a Nutritionist & Wellness Coach?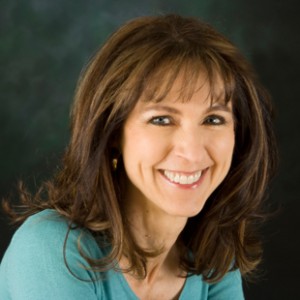 Working as a Denver nutritionist and wellness coach is more than just a job for me. It's my passion and how I live my life. But it wasn't always this way. Weight gain, binge eating, and low self-esteem were once a part of my life.
When I was 17 years old I went through a series of traumas including a serious car accident, a painful breakup and the death of my dad. I felt depressed and alone. I was experiencing anxiety attacks and I turned to food for comfort. I remember going to King Soopers, getting pastries and going in my bedroom and devouring the entire bag. I felt out of control and ashamed. To feel more in control I would deprive myself of food following the binges. One Thanksgiving morning I started a diet to punish myself for bingeing the day before.
The turning point for me was two years later when I was diagnosed with hypoglycemia (low blood sugar, a condition that can easily progress into type II diabetes). I was experiencing brain fog, fatigue and shakiness between meals. I started reading everything I could find on nutrition and changed my diet a little at a time. I could feel a drastic difference by taking sugar out of my diet and adding more protein. With improved eating and exercise, I lost the weight that I had gained and felt a dramatic improvement in my energy and mood. And then at 23 years old I got pregnant with my first child which inspired me to make even more changes. It was the best I had felt for years.
During this time I discovered the one thing that made all the difference.

By making small changes, gently, one at a time, it alleviated the stress of trying to change everything all at once — and it turned those changes into habits that I could embrace and easily incorporate into my lifestyle. It took the pressure off, allowed me to relax into the process and easily turn new behaviors into lifestyle habits.
What started out as a personal journey has turned into a passion to help others become aware of how their eating and lifestyle habits and their relationship with food directly affect their energy, health, well-being, and ultimately, their happiness.
I continually discover in my own life how body, mind, and spirit all work together to create wellness. The thoughts we think, the food we eat, and the choices we make every minute of every day determine our health and well-being—now and in the future. This is the philosophy that guides me in working with my clients.
I'm often the last stop for women who have already tried everything and continually end up back where they started.

I've found that my coaching style resonates with women who feel like they've tried everything and are now ready to work on not only their diet but the way they relate to food and their bodies. My approach will guide and support you through the process and keep you on track. You'll find yourself losing weight while gaining self-acceptance.
Are you ready?

Start the journey to becoming your best self now. Feel better, look great, and gain your energy back. If you're ready to change your life I would be honored to guide, support, and cheer you on along the way to reaching your goals. Take the first step by scheduling a complimentary 30 minute phone consultation.
— Debbie Lunnon, Denver Nutritionist and Wellness Coach