Are you ready to become a healthier, happier, more balanced and fulfilled version of you?
That's my specialty. I'll be your guide in making changes that will transform your body and your life. Imagine what it will feel like to finally enjoy food without the guilt, fear, and shame. Think about finally being comfortable and confident in your body and getting rid of those larger sized clothes in your closet.
Do you often diet and feel deprived?
Have you lost and gained weight more times than you'd like to admit?
Are you waiting to lose weight and reach that perfect size before you fully step into your life and start having more fun?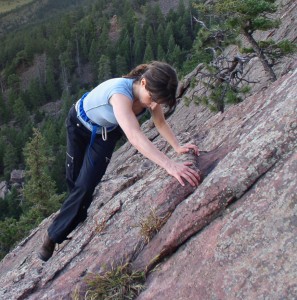 Does this sound like you?
You aren't alone. I work with smart, creative, amazing women—moms, business owners, and executives—women who are gifted and really good at what they do. Even though they're successful in many areas of their lives, they constantly struggle with their weight, their body image, and their relationship with food. Instead of being able to relax and enjoy food, they obsess and worry 24/7 about what they're eating and if it's going to make them gain weight.
They've tried more diet and exercise programs then they can count. They've gained, lost, and re-gained weight again and again. They're uncomfortable in their clothes and in their bodies. They dread going to events they should be looking forward to because they don't know what they're going to wear that they'll look and feel good in. It's a constant inner struggle that gets in the way of their happiness, their relationship with themselves and others, and ultimately prevents them from relaxing and fully enjoying their lives.
Can you relate? Are you truly ready for change? To break the cycle and finally feel good in your body?
I believe that it's possible to enjoy your life and what you're eating while losing weight. It doesn't have to be so hard. You will learn skills to not only transform your body now but to easily maintain your weight going forward following my approach.
You will change your relationship with food, transform your life, and create a body that's in alignment with who you really are.
Whether your goal is to lose weight and increase muscle mass, restore your energy levels, reduce the stress in your life, sleep well, lower your blood sugar levels, or switch to a gluten-free diet, I will guide and support you in successfully making changes that will become a lasting way of life.
The first step is to schedule a complimentary 30 minute phone consultation. During our conversation, we'll discuss your health history, challenges, concerns, and goals. I'll explain more about how we'll work together and we'll determine if we're a good fit.